Raffle Prizes 2010
Below are some of the prizes on offer as part of our 2010 raffle. To be in with a chance of winning, be sure to buy your raffle tickets when they become available nearer the festival date.
This year's raffle prizes can be seen here.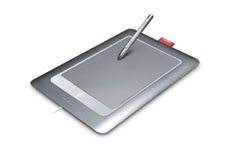 BAMBOO FUN: A UNIQUE DEVICE FOR YOUR CREATIVITY
Courtesy of Wacom
The Bamboo Fun combines multi-touch functionality and pen tablet technology in a single device! A simple tap of the finger will select an icon or open a menu and with two fingers you can easily zoom and rotate photos or scroll down.

Styled in silver, Bamboo Fun allows you to create natural-looking paintings or drawings. You can retouch your photos with the pen - or personalise your documents using handwritten notes, sketches or doodles.

That's not all! A variety of useful Bamboo Mini software applications inside Bamboo Dock are kept ready for download - for example Animator: A handy tool for sketching animations. Draw sheet by sheet with your Bamboo Fun and then bring your drawings to life. You can even export your image series to use them in any other application.

BAMBOO FUN - A TOUCH OF CREATIVITY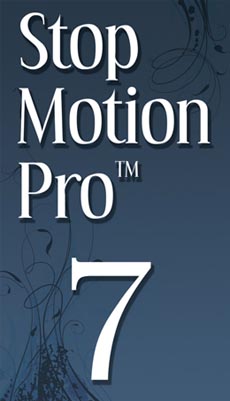 Animation Software: Stop Motion Pro
Courtesy of Animation Supplies
Stop Motion Pro V7 has been developed in consultation with Aardman Animations (the makers of Wallace and Gromit). The software offers students, animators and animation producers the most comprehensive and easy to use toolset yet. Stop Motion Pro requires a video camera, webcam or digital stills camera and is compatible with Win XP, Vista and Windows 7. It can also be used on Apple Macs using either Boot Camp or Parallels.
Animation DVDs
---
Many thanks to Tony at MVM Entertainment who are very kindly donating one Volume 1 DVD of each of the following great series.
| | | |
| --- | --- | --- |
| Aquarion | Desert Punk | Fate Stay Night |
| Romeo x Juliet | Rozen Maiden | Samurai Deeper Kyo |
| Slayers | Solty Rei | X |
Crochet and Knitted Gifts
---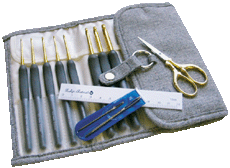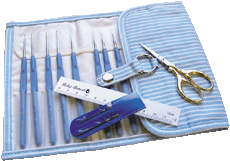 ETIMO Crochet Hooks Set
You are able to hook the yarn easily with smooth head and soft cushion grip.
The ergonomically shaped grip developed independently by Tulip is very comfortable to hold and tireless. This soft cushion grip uses elastomer and its texture is very soft. ETIMO gives you smooth knitting and fits comfortably in your hand.
Smooth hook tip
The finely polished hook tip provides a smooth feel to crocheting without catching on the threads.
Cushion grip
A special rubber material is used which fits gently into the fingers, greatly reducing the load which the fingers bear.
Easy-to-grip shape
The shape of this hook was developed independently by Tulip, and is easy to hold, easy to turn, and does not slip.
Courtesy of Tulip
---
---
£20 Voucher for Butterfly Fabrics
Courtesy of Butterfly.
---
Crochet Gifts
Courtesy of Sharon Meredith, Crochet teacher
Beautifully hand-crocheted shawl.
---
Crochet Gifts
Courtesy of Bekah D'Aborn.
Amazing crocheted sushi dish with an egg and tuna sushi, and cucumber and salmon maki rolls. Beautifully hand-crocheted
Food
---
£10 Voucher for TK Trading (5 vouchers up for grabs)
Courtesy of T.K Trading
The vouchers are valid until 31st May 2011, and only for use at TK Trading's online shop.
Please enter voucher details (number and amount) into the space provided when checking out.
---
Full English Breakfast
Courtesy of Servini's
Enjoy a full English breakfast, freshly made just the way you like it, at our friendly family run business, and at your convenience.
Artists
---
---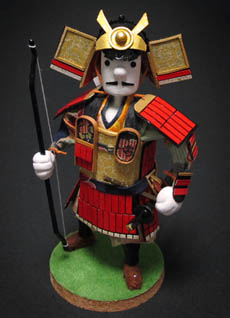 Handmade Samurai Warrior
Courtesy of Sin Hosokawa, Japanese animator
---
Knitted Christmas Tree
Courtesy of Miho Yata, Japanese animator
Hand knitted from her Original design.
---
Crochet bear
Courtesy of Miho Yata, Japanese animator
Crochet bear which was used in her animation "Kni-Train".
---
Original postcards
Courtesy of Miho Yata, Japanese animator
---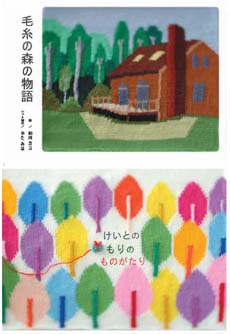 Small books
Courtesy of Miho Yata, Japanese animator
---
Handmade Cards
Courtesy of Inspired Bliss
More details to follow soon.
---
Postcards
Courtesy of Chie Arai, Japanese animator
More details to follow soon.
---
Flipbooks
Courtesy of Chie Arai, Japanese animator
More details to follow soon.
---
Postcard, Coaster, Magnet
Courtesy of Masayuki Inoue (Pantograph)
---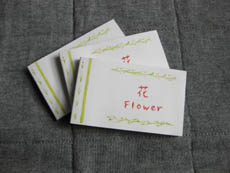 Hana - Flower
Courtesy of Yoshiko Hamayasu
---
---
---
---
Tabetakatten
Courtesy of Toru Ebara
---
---