Summary Kotatsu Aberystwyth 2015
10th October 2015
10:25am Royal Space Force: The Wings of Honneamise
12:45pm A Letter To Momo
3:00pm Tiger & Bunny: The Rising
5:05pm Short Peace & Short Film Programme
For ticket information please contact
Aberystwyth Arts Centre on +44(0)1970 62 32 32
10th October 2015
10:25am Royal Space Force: The Wings of Honneamise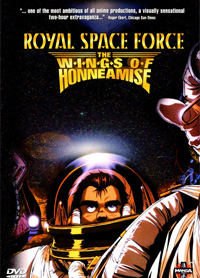 Director: Hiroyuki Yamaga
Duration: 2hr 1m
Released: 1987
Rating: PG (brief sexual violence)
Royal Space Force: The Wings of Honneamise is a 1987 Japanese animated science fiction film directed and written by Hiroyuki Yamaga. In an alternative Earth, a young astronaut participates in a controversial fledgling space program.
---
12:45pm A Letter To Momo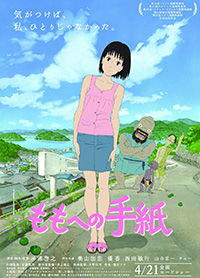 Director: Hiroyuki Okiura
Duration: 2hr
Released: 2011
Rating: PG (infrequent mild bad language)
Momo, while recovering from her father's death and her mother's decision to move their family from Tokyo to a remote island, discovers a letter from her father that causes strange events to occur.
---
3:00pm Tiger & Bunny: The Rising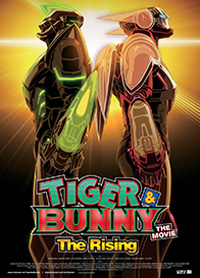 Director: Yoshitomo Yonetani
Duration: 1hr 48m
Released: 2014
Rating: 12 (moderate sex references)
The heroes of TIGER & BUNNY are back in an all-new feature-length film! Picking up after the events of the Maverick incident, Kotetsu T. Kaburagi, a.k.a. Wild Tiger, and Barnaby Brooks Jr. resume their careers as heroes fighting crime in HERO TV's Second League.
---
5:05pm Short Peace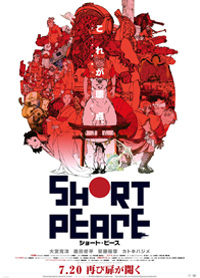 Duration: 1hr 8m
Released: 2013
Rating: 15 (Contains strong bloody violence)
A compilation of four short films:
Possessions:
A lone traveller is confronted by unusual spirits in an abandoned shrine.
Director: Shuhei Morita
Combustible:
A spectacular tale of love, honor and firefighting in ancient Japan.
Director: Katsuhiro Otomo
Gambo:
A mysterious white bear defends the royal family from the predations of a red demon.
Director: Hiroaki Ando
A Farewell to Weapons:
A tour-de-force saga of men battling robotic tanks in apocalyptic Tokyo.
Director: Hajime Katoki
Extra Short Films
Before the main feature, there will also be three additional short films:
Maku
Director: Yoriko Mizushiri
Duration: 5m 26s

Kyogen Stage/Eye Examination Room/Sushi Bar Counter
There are two people who face each other in each space. Each pair keeps a few distance between their partners and find some fearful, tender, and comfortable feelings that fascinate them. The feelings are put into practice immediately, and they start groping each feelings.
The Night of the Naporitan
Director: Yusuke Sakamoto
Duration: 6m 18s
The Naporitan Spaghetti, the main character of the film, is neither Italian nor Japanese cuisine. Having lost his identity, Naporitan Spaghetti embarks on a journey of self-discovery around the world. This is a tragic story of Naporitan Spaghetti who never learnt how to love others. This animated film has been both produced and directed by Yusuke Sakamoto, who also provided the voiceover for Naporitan Spaghetti.
The Small Garden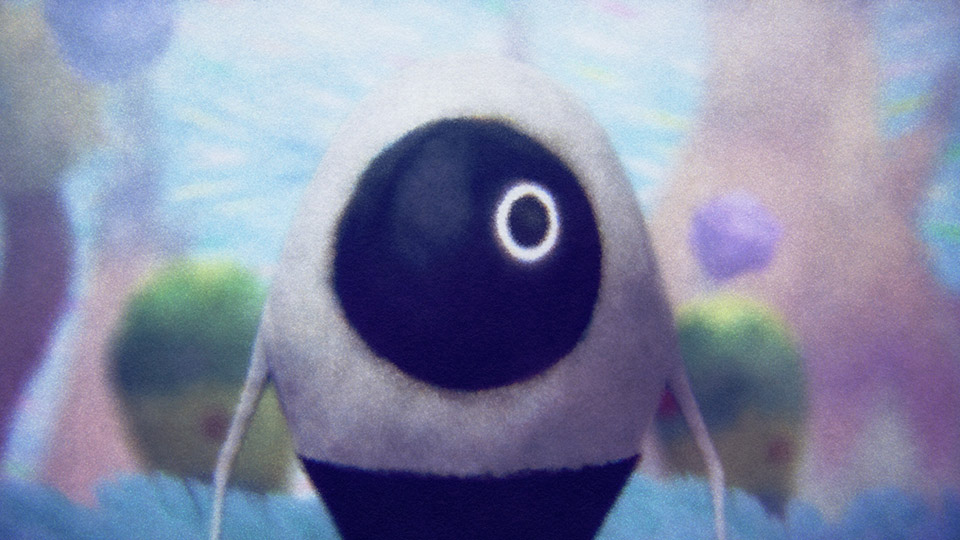 Director: Shunsuke Saito
Duration: 12m 22s
Did the universe begin with a yin-yang globe or with an egg? The most plausible, science-based insight into the mystery of everything since The Hitchhiker's Guide to the Galaxy.
---