Critics' Award
Each year our panel of judges, all industry professionals, honours the best film at each venue.
Audience Award
The audiences at each venue vote for their favourite film.
Below is a record of all winners since the awards were introduced in 2021.
---
2022
---
Inu-Oh
Cardiff Critics Award 2022
Cardiff Audience Award 2022
Aberystwyth Audience Award 2022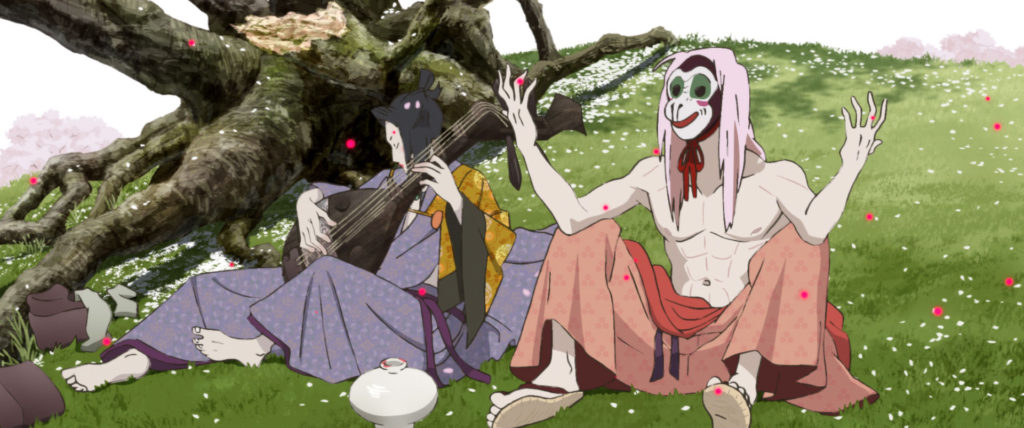 Message from Masaaki Yuasa, Director:
Chapterでの批評家賞と、ChapterおよびAberystwythでの観客賞をいただいたと聞き、とても感激しています!!

「犬王」は日本の昔の話で、理解が難しい部分もありますが、ああいう出来事や人々はどこにでもあったと思います。ウェールズの皆さんにも支持していただいて大変嬉しいです。

ありがとうございました!!

I am very excited about the news that "INU-OH" received the Critics Award at Chapter and the Audience Award at Chapter and Aberystwyth!!

"INU-OH" is a story which takes place in old Japan, and although some parts of this film must be difficult to understand, these kind of events and people could have happened or existed everywhere. I am very happy that the people of Wales appreciated this title.

Thank you very much!!
---
The House of the Lost on the Cape
Aberystwyth Critics' Award 2022
Message from Shinya Kawatsura, Director:
コタツ日本アニメーションフェスティバルでの受賞とても嬉しいです!

この作品は2011年3月に起こった東日本大震災から数ヶ月後の小さな町でのお話です。

あまりに大きな震災は、日本人に強烈な印象を残しました。そのためそのことについてはほとんどセリフにしていません。絵を見れば充分以上にわかるからです。

こういう言葉少ない作品が遠くイギリスの皆さんにどう伝わるかとても楽しみです。ささやかな出会いのお話しでもあり、少しでも癒される時間でもありたいと思って作りました。いつかウェールズにも行ってみたいです。ありがとうございました!

I am so glad to receive an award at the Kotatsu Japanese Animation Festival.

This film is a story in a small town, a couple months after the Great East Japan Earthquake that happened in March, 2011.

This enormous earthquake disaster left a strong impression on the Japanese. Therefore I hardly wrote any dialogue about it. Simply because if you see the images you can understand more than enough.

I am very much looking forward to knowing how this film with less dialogue reaches the British audience.

It was a story about small encounters, and I made this film hoping, it will also be the time for people to heal even a little.

I would love to go to Wales one day. Thank you very much.
---
Message from Takahide Hori, Director:
イギリスでの受賞とても嬉しいです。
制作当時はこういったニッチな作風は一般受けはしないだろうと思っていたのですが、いざ公開されると多くの方に評価を受け自分でもびっくりしました。
更にこうやって海外の人にも受け入れられて大きな自信になっています。
現在続編を制作中なのでまた多くの人に見て頂けるよう頑張ります。「JUNK HEAD」堀貴秀監督 

I am very glad to receive an award in the UK. When I was making it (Junk Head), I thought this kind of niche style may not be generally accepted. I am surprised that when this film was released, many people received it positively. Additionally the fact my film has been accepted by people overseas has given me great confidence. I am currently working on a sequel so I'll do my best, and hopefully again my film will be watched by many people.
---
2021
---
On-Gaku
Cardiff Critics Award 2021
Cardiff Audience Award 2021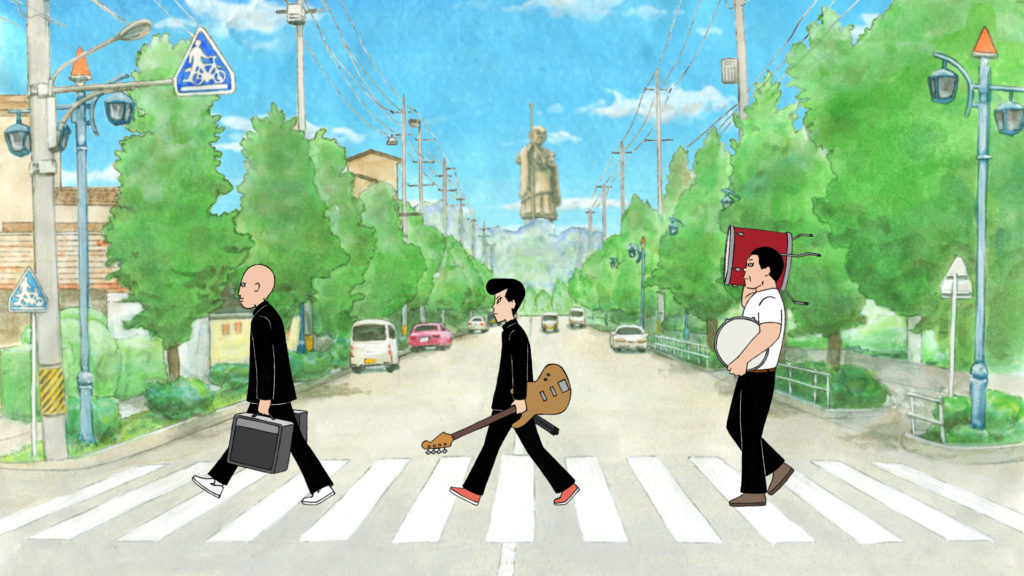 Message from Kenji Iwaisawa, Director:
A video message was played out before the film screening, but we have no official written comment as yet.
---
Aberystwyth Critics Award 2021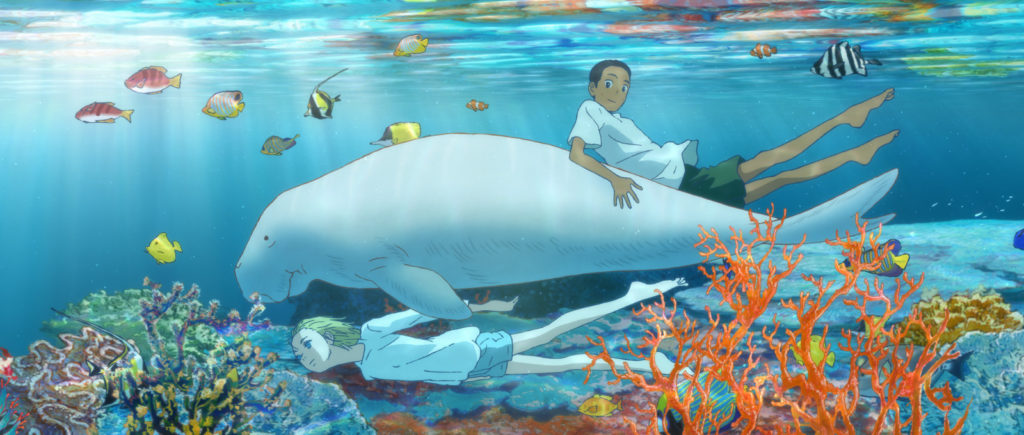 Message from Ayumu Watanabe, Director:
On hearing that I was going to receive this wonderful award, I found myself jumping out of my own kotatsu in amazement and excitement! Wales is a place that I have always longed to visit. I am delighted that Children of the Sea was screened there, and hope it helped the festival audience to experience the richness of anime. Sharing warmth [with a kotatsu] and sharing emotions with the genre of anime… what a wonderful match! When I was a student, I used to put the kotatsu on my futon and slept there, so I have a very strong attachment to it. All our staff members are very proud to become a part of the history of the Kotatsu Festival.Thank you very much! I wish the festival's continued success!
---
Aberystwyth Audience Award 2021
Message from Kotaro Tamura, Director:
I heard that the Kotatsu Japanese Animation Festival is celebrating its 11th Anniversary and this is the first year it has conferred awards. And our anime film, Josee, the Tiger and the Fish, was voted to win the first audience award. I am truly honoured. This was a story expanded from the novel written by Seiko Tanabe in 1984. By adapting it into a film, it has transcended time, borders, and reached to the hearts of the people in Wales, which is amazing. All the staff members are delighted to have been part of this event.Thank you again to those who voted for this film. If you ever face a setback, do remember the smiles of Josee and Tsuneo. May the Kotatsu Japanese Animation Festival have many more successful years to come.
---