Below is the list of raffle prizes to be won. Our star prize this year is a selection of flavoured condiments. Raffle tickets will be available on the 2nd – 3rd October from festival director Mrs. Eiko Meredith.
STAR PRIZE
The Wasabi Company – Condiment Selection
Courtesy of The Wasabi Company.
The Wasabi Company have kindly donated this selection of Yuzu/Wasabi flavoured mayonnaise and mustard
---
BOOKS
---
The Art Of Language – Book
Courtesy of Yukiko Ayres
This book introduces alphabets from 26 countries throughout the world for the first time ever! The book delves into the background and history of each alphabet, including a popular proverb hand written in the relevant lettering. Yukiko, who worked on the Japanese section for her professional handwriting skills. Yukiko's work is seen on the front cover, while in the Japanese section, her handwriting was used to write the proverb 'Even monkeys fall from trees' to demonstrate the Japanese alphabet and letters.
---
DVDs
---
Blu-ray/DVD Set
Courtesy of MVM Entertainment.
Set 1
Grimoire of Zero Complete Collection (BD)
Log Horizon Season 2 Part 1 (BD)
Set 2
Star Myu Season 1 (BD)
Fate/Grand Order – First Order (DVD)
Busou Shinki – All 13 episodes (3xDVD)
---
SWEETS
---
Mega Box of Monster Snacks
Courtesy of Yokaiju online shop
Large Kaiju Crates – The Hyper Mecha Kaiju Killer Crate (aka Large size) comes jam-packed with nine randomly selected sweets from our Japanese Snacks selection, and a randomly selected Japanese drink to wash it all down (ramune, Pocari Sweat, Calpis Water or Ocean Bomb).
---
VOUCHERS
---


£20 Gift Vouchers
The biggest online Japanese food shop in the UK have kindly donated a gift voucher worth £20!
---
MISC
---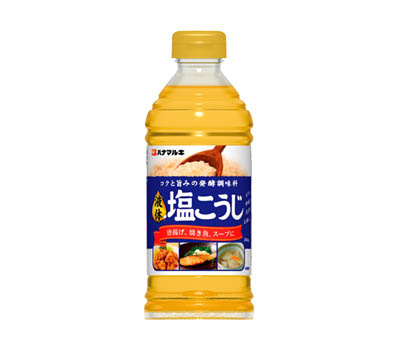 Liquid Shio Koji
Courtesy of Hanamaruki Foods Inc
"Koji" is a malted rice used in the fermentation process for miso, sake, soy sauce and other foods. Shio Koji is a traditional Japanese condiment made from fermented rice koji and salt. It has only natural flavour and colour, and contains no additives. Anybody can cook very tasty Japanese recipes easily with Liquid Shio Koji. Also available from the Rice Wine Shop in London.
---