We are very proud to present a Kotatsu Special Event, a live YouTube broadcast showcasing talented women from across the Japanese animation industry, with a short film programme presented by animator and director Fusako Yusaki, and featuring works from Miho Yata, Arisa Wakami, Mone Kurita, and female students at Tokyo University of the Arts.
Saturday 25th July
Stream 1
10:30am Pre-Stream Lobby
11:00am Programme Start
12:15pm Programme End
Stream 2
5:30pm Pre-Stream Lobby
6:00pm Programme Repeat Start
7:15pm Programme Repeat End
This is a full repeat of Stream 1
All films are in Japanese with English subtitles. The stream is declared safe for children, the equivalent of a U rating in UK cinema. Please be sure to subscribe to our Kotatsu Youtube Channel in advance and click to receive all notifications to be notified when we go live or post any new content.
---
Each stream will have a 30 minute lobby prior to programme start where you are free to join, settle in, get your popcorn and drinks ready and chat amongst yourselves. We will be showing the broadcast twice during the day, but each stream will be identical. Stream 1 starts at 11am GMT and Stream 2 starts at 6pm GMT.
---
Supported by Film Hub Wales and Film Feels Connected as part of the BFI Film Audience Network (FAN), made possible by the National Lottery. Film Feels is a UK-wide cinema season, explore all films and events at filmfeels.co.uk
---
Running Order
Pre-Stream Lobby 30m
Settle in and relax ahead of the programme.
---
Introduction by Fusako Yusaki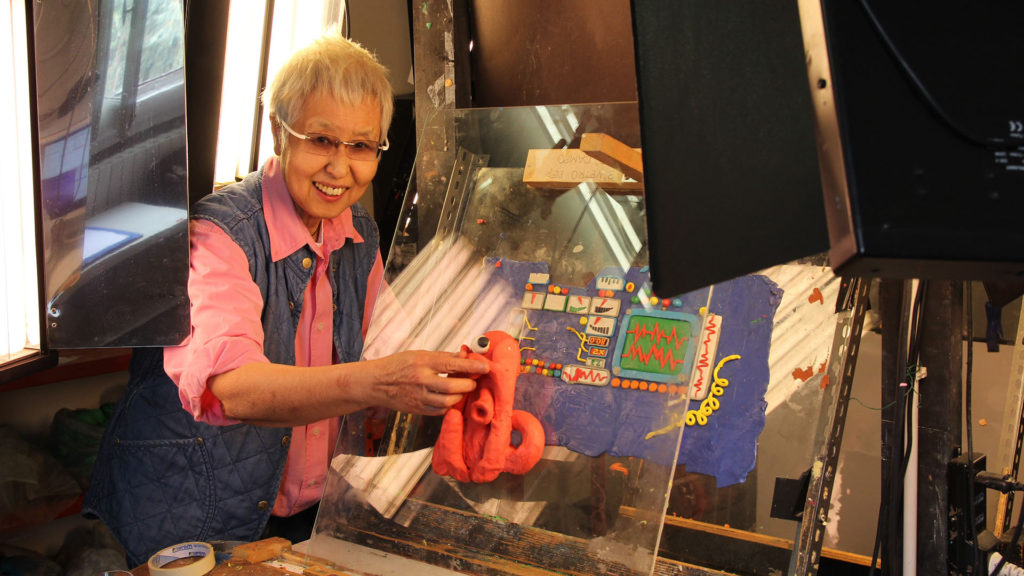 Fusako Yusaki lives and works in Italy and has kindly done a short piece to camera to introduce the online screening.
Dur: 2m 13s
---
Polis – Venezia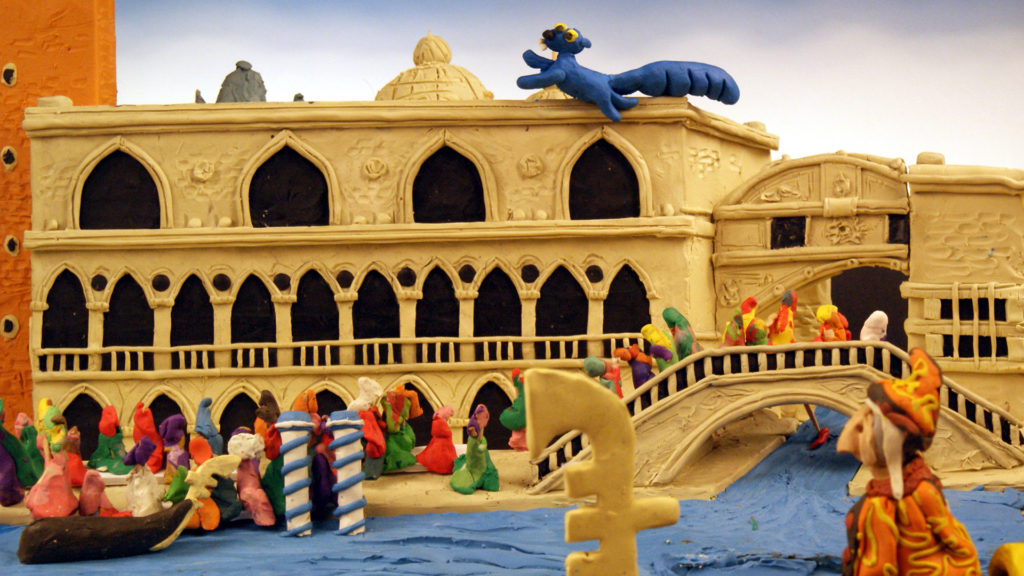 Polis, the title character, travels in one body with the things and people of the countries he has visited.
Dir: Fusako Yusaki
Dur: 3m 14s
---
TVUOG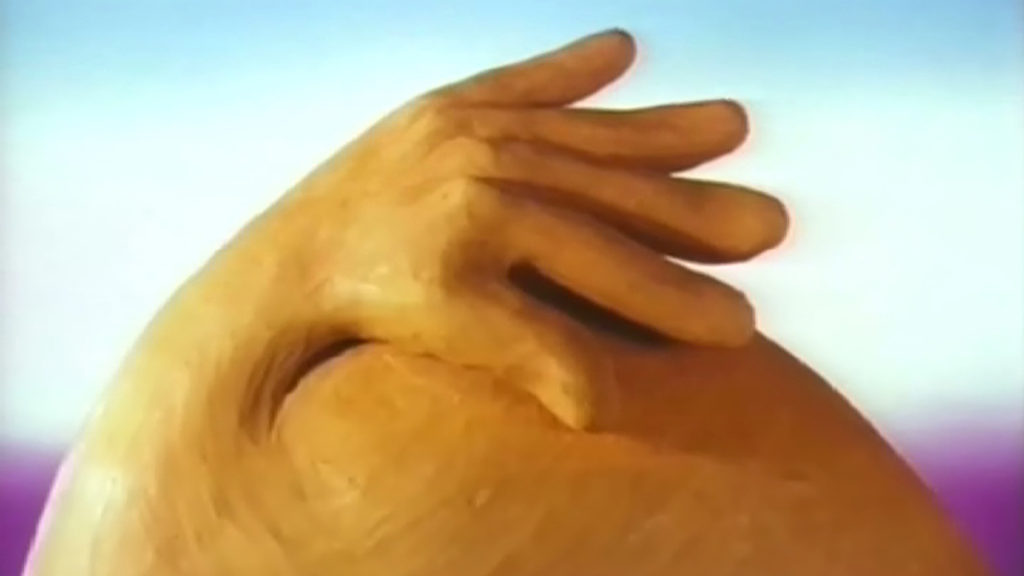 In Italian, "TVUOG" expresses emotions felt by the five senses.
T = Toccare – To touch,
V = Vedere – To see,
U = Udire – To hear,
O = Odorare – To smell,
G = Gustare – To taste
Dir: Fusako Yusaki
Dur: 5m 12s
---
La Rosa Dei Venti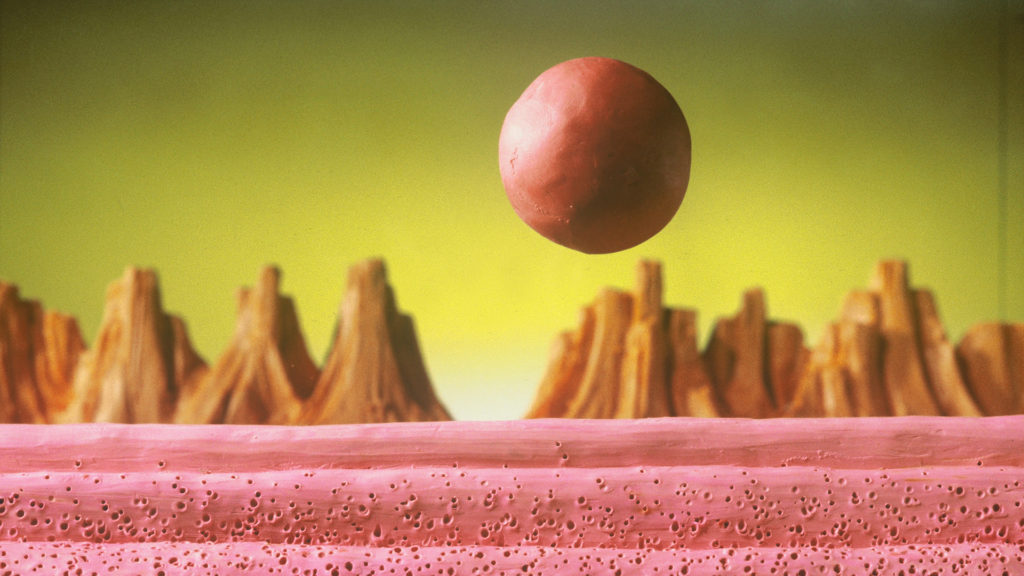 This animation ventures North, South, East and West, exploring the distinctive features around the world.
Dir: Fusako Yusaki
Dur: 4m 26s
---
Oto and Music – Bach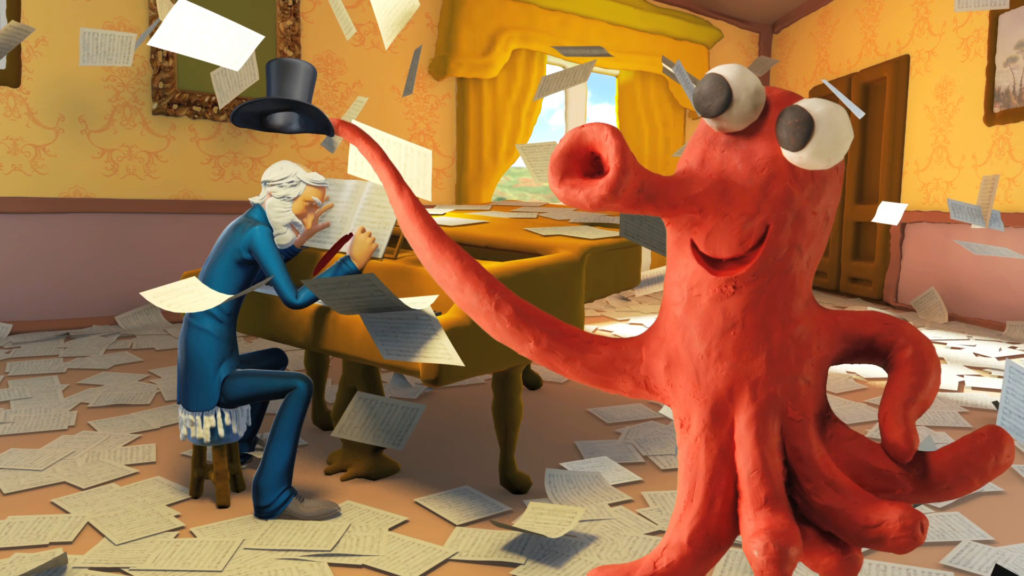 Sound travels on the waves. OTO (sound) born of the drops of the waves is the title character of the series. He plays with famous musicians of the world expressing their music and countries in three dimensions.
Unfortunately, due to copyright issues this film will no longer be included in the broadcast.
Dir: Fusako Yusaki
Dur: 5m 38s
---
The King of Amechau Country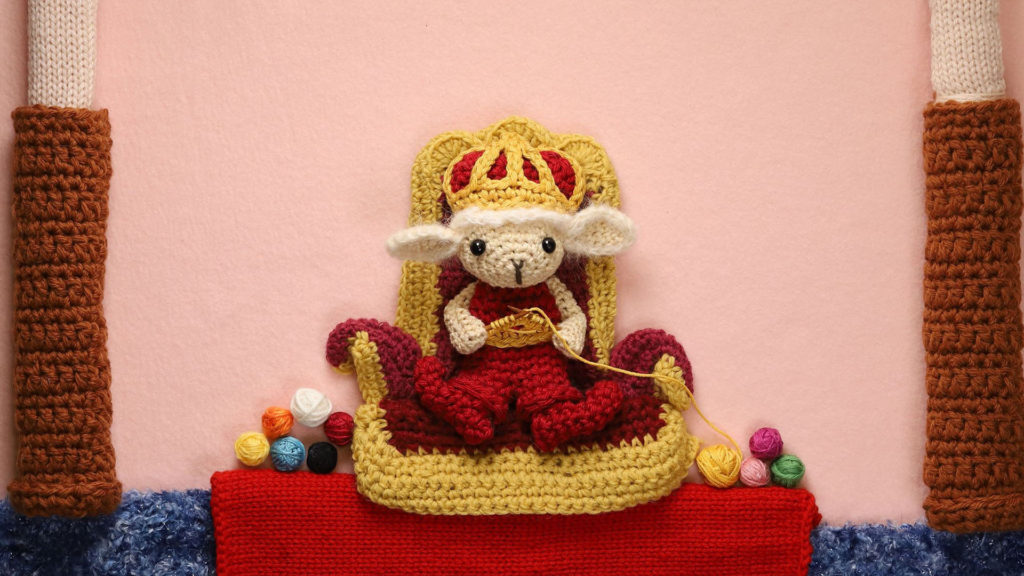 I've been making animations with knitting for the last 20 years. My wish to make a knitting song finally came true. I will be happy if the audience becomes interested in knitting.

Miho Yata
Dir: Miho Yata
Dur: 2m 59s
---
Blessing 0-5
Live-action stop-motion (pixilation) with a newborn and child, animated at various stages between ages 0 and 5 years old.
Dir: Arisa Wakami
Dur: 3m 36s
---
Chorus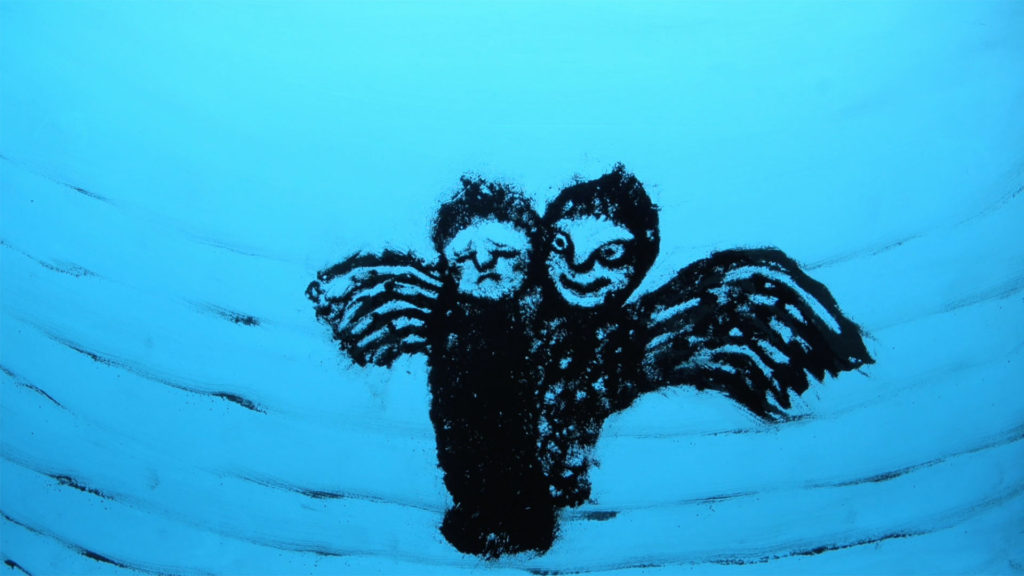 Things looking like cells, one drop next to the other. The cell next to me is you. When a star is born, everybody sings a song altogether. Drops looking like cells, one next to the other. The sound of a star as it gets born. The sound of a star as it disappears.
Dir: Arisa Wakami
Dur: 4m 26s
---
Birth – The Dance of Life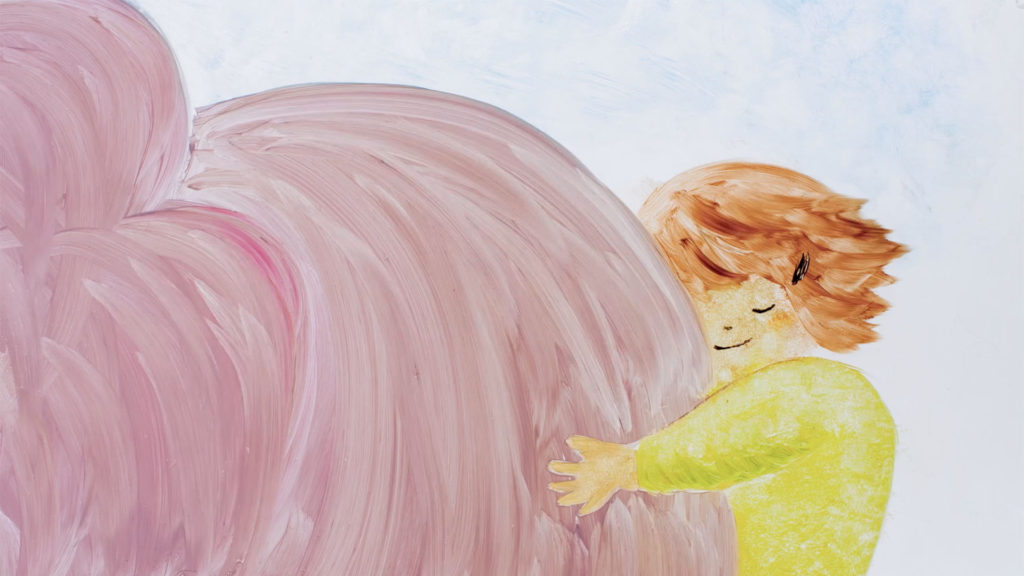 The Story of Toto-chan in Mom's belly, followed by little Takuto being born.
As her pregnant mother's stomach steadily gets bigger, a girl looks forward to the birth of the child. This is the story of a mother's pregnancy and childbirth from the perspective of her daughter.
Brief and slight reference to nudity.
Dir: Arisa Wakami
Dur: 9m 11s
---
The Turtle's Stroll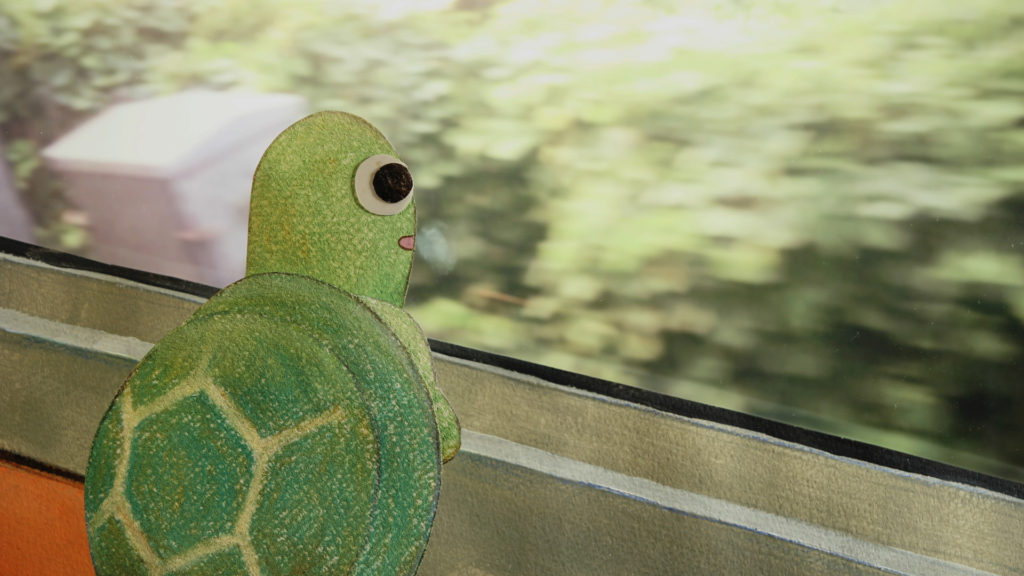 One day, a pet turtle named Kamesuke decided to go out alone. It should have been all that he had hoped for and yet he couldn't help but feel like something was missing.
Dir: Matsuoka Minori
Dur: 2m 40s
---
Squishy Fish Eggs
When I touched the sack of cod roe for the first time, it felt exactly like my thighs. It was light pink and so soft. Maybe my whole world is made of squishy fish eggs.
Brief and slight reference to nudity.
Dir: Chen Jiayin
Dur: 2m 57s
---
So I Picked Up the Worm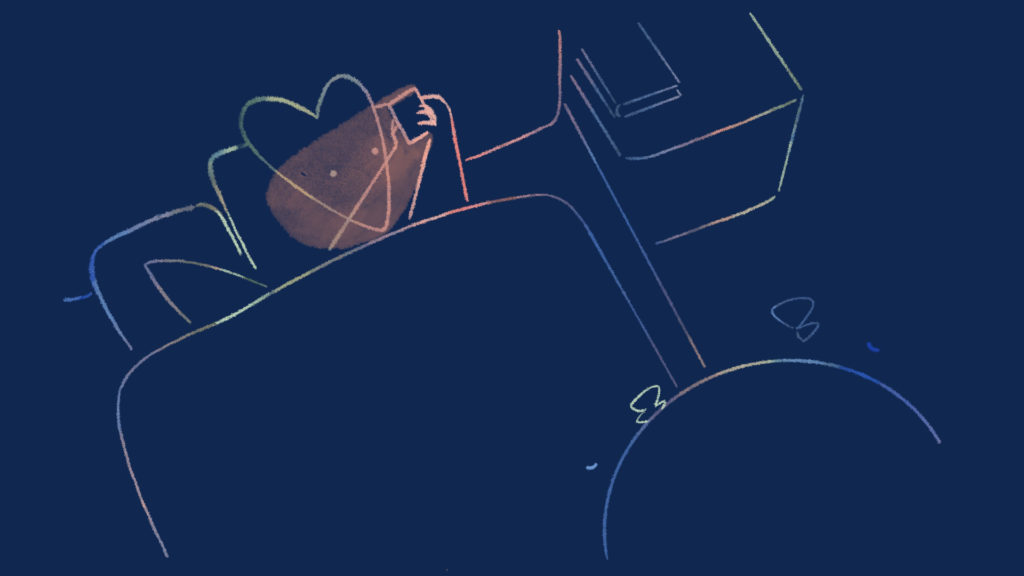 Far away from her home town, the little fox has begun her life in the big city. The monotonous days make her homesick but she realizes she's the only one who can help her find the answers.
Dir: Li Shuqin
Dur: 4m 25s
---
While You Sleep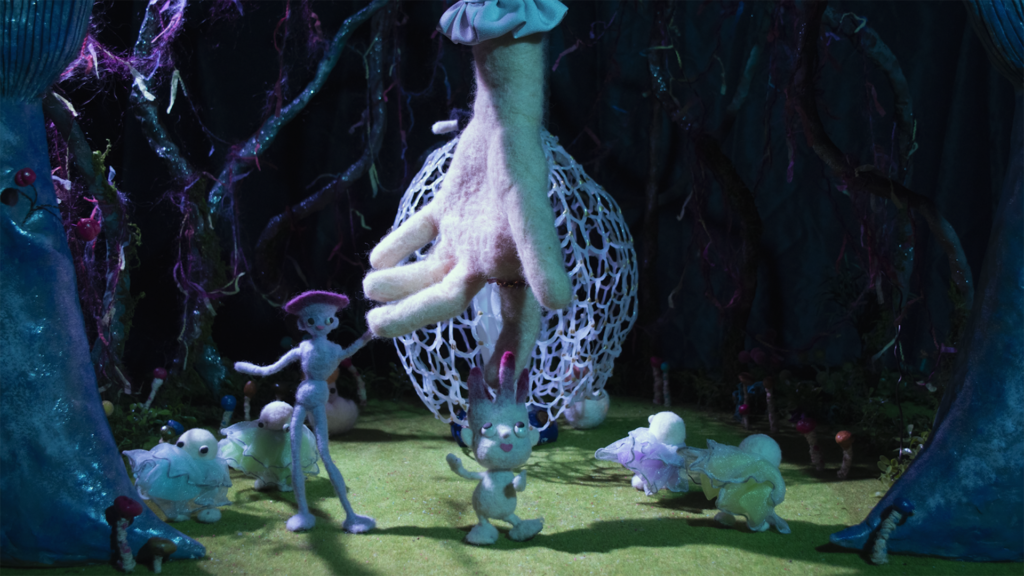 On the night of the blue moonlight, a girl has a magical dream. She meets a mushroom fairy who takes her to their festival.
Dir: Ikeda Kano
Dur: 3m 56s
---
The House Rattler
The house rattling spirit has lived in this old house for generations. But the elderly woman who lives there as the final resident can no longer hear the noises it makes, which leaves the house rattler filled with a sense of longing.
Dir: Soejima Shinobu
Dur: 6m 27s
---
Brassiere Cat
A cat in a bra, who is living as an office worker, wants to live a much freer life and do what it likes. One day, a word from a friend makes it begin to live as a true 'brassiere' cat.
Dir: Mone Kurita
Dur: 3m 43s
---
The Day I Became Asparagus-Man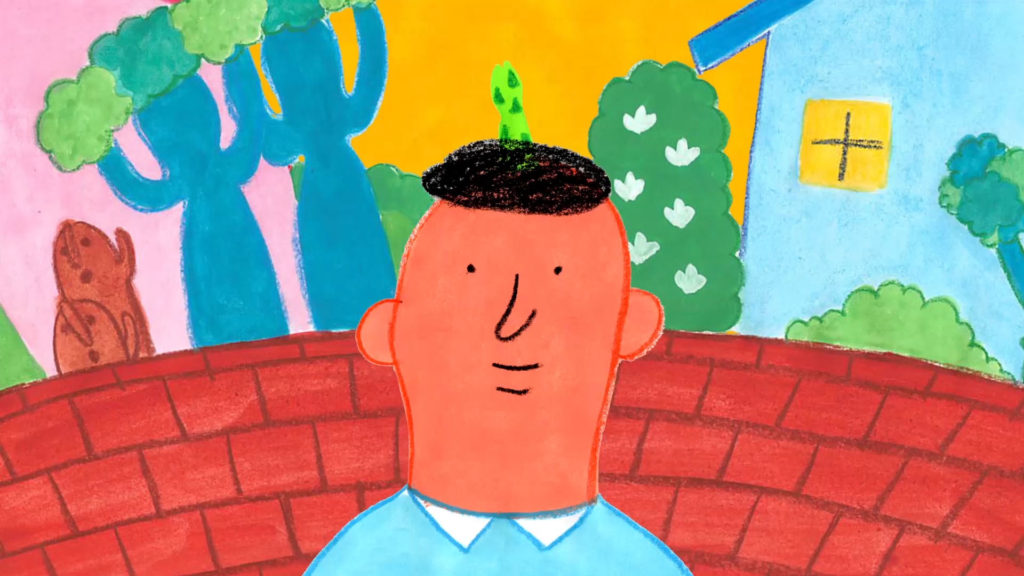 When I woke up in the morning, an asparagus was growing on top of my head. How would you feel if an asparagus was growing on your head? How does society react if you look different to others?
Dir: Mone Kurita
Dur: 3m 56s
---
Coronavirus Notes
We are still trying to arrange this year's Kotatsu Festival to take place slightly later in the year. Further details will be announced in due course via our social network so please follow us to keep updated, and be sure to subscribe to our Youtube Channel too.
Audience Survey
Once you have watched the broadcast, please take a moment to fill in our Audience Survey supplied by Film Feels. The link will be in the description during the broadcast, but you can also click here…
https://broadway.typeform.com/to/HHWNSMaE