Summary Kotatsu Cardiff 2011
Fri 25th Nov
18:00 Short Films Screening (Atrium)
20:00 Opening Party – Gwdihw
Sat 26th Nov
11:00 All day Japanese Marketplace
11:00 Arrietty – Cinema 1
11:00 Haiku Animation Workshop
12:00 Calligraphy Workshop
13:00 Paprika – Cinema 2
15:00 Tales from Earthsea – Cinema 1
17:00 Raffle Prize Draw
18:00 Redline – Cinema 2
---
Friday 25th November at Atrium
---
18:00 Short Films Screening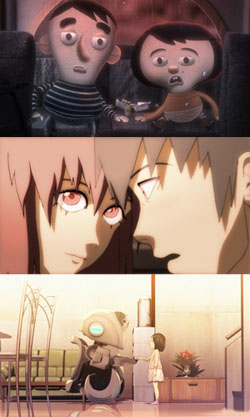 Short film screenings – showing a selection of Japanese short animations, and student works from the University of Glamorgan.
Films showing this year include:
La/Radio Noise*Planet
Soubi Yamamoto
Something Left, Something Taken
Tiny Inventions
DREAMS
Chie Arai
Magnifying Glass
Kotaro Sato
Many Go Round
Yoshihisa Nakanishi
Aquatic Language
Yasuhiro Yoshiura
Picnic Rucksack
Atsuko Koguma
Amanatsu
Kamikazedouga
Ants
Tomomichi Nakamura
We will be selling raffle tickets before and after this event. Just 50p each to be in with of a chance of winning one of these great prizes. We will also be collecting donations for the Muslin Square Project, to send muslin squares to help young mothers and mothers-to-be in the disaster area in Japan, so please give generously. For more information about the project please visit http://muslinjapan.com/en/
---
Day 2 – Saturday November 26th at Chapter
---
From 11:00 Japanese Marketplace
Featuring Otakuzoku, Yakiniku, The Comic Man, All Born Thieves
Full Details below
---
11:00 Arrietty – Cinema 1
Japan/2010/94mins/U
Dir: Hiromasa Yonebayashi
Studio Ghibli brings another glorious classic to our screens in this faultless rendition of a tale based on Mary Norton's fantasy novel The Borrowers. The Clock family are four-inch tall "little people" who live anonymously in another family's residence, borrowing simple items to make their home. Life changes for the Clocks when their daughter, Arrietty, is discovered.
---
11:00 Haiku Animation Workshop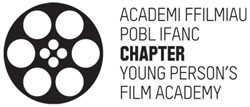 Teacher: Gerald Conn
In partnership with Chapter's Young Person's Film Academy.
Learn how to animate with a hands-on animation workshop under the guidance of Gerald Conn from animation and education specialists GrittyRealism. You'll learn how to make your very own stop-motion animation!
£10 per person.
Bookings via email to matt.beere@chapter.org
Please book early to avoid disappointment.
---
12:00 Calligraphy Workshop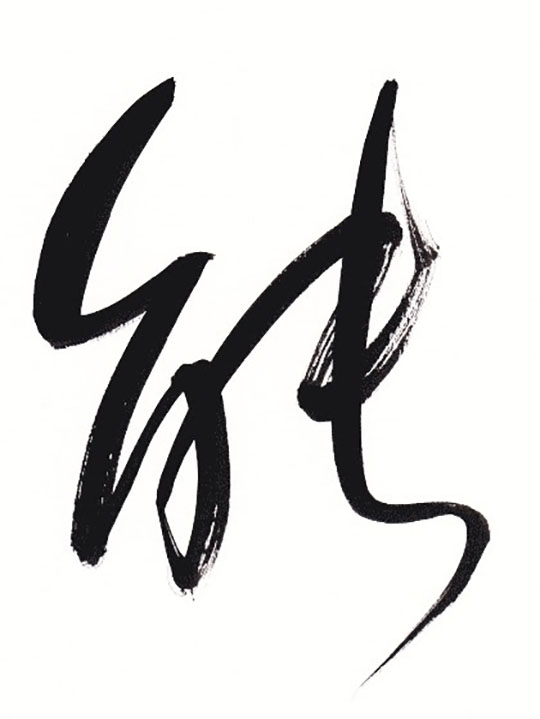 Teacher: Yukiko Ayres
Learn how to write in Japanese with expert tuition from Yukiko Ayres.
£5 per person.
---
13:00 Paprika – Cinema 2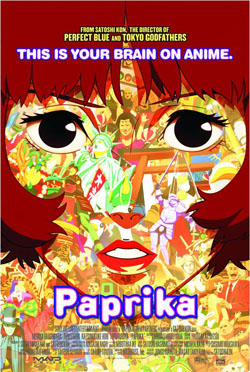 Japan/2006/90mins/U
Dir: Satoshi Kon
When a machine that allows therapists to enter their patient's dreams is stolen, all hell breaks loose. Only a young female therapist can stop it: Paprika.
Paprika (パプリカ) is a 2006 Japanese animated science fiction film, based on Yasutaka Tsutsui's 1993 homonymous novel, about a research psychologist who uses a device that permits therapists to help patients by entering their dreams. Directed by Satoshi Kon (Tokyo Godfather, Millennium Actress), animated by Madhouse, with the film's score composed by Susumu Hirasawa. The soundtrack is significant for being the first film to use a Vocaloid.
Paprika was included in Time Magazine's top 25 animated films of all time! Terry Gilliam includes it in his top 50 animated film list. Christopher Nolan (Dark Knight) cites it as an influence on his 2010 film Inception.
---
15:00 Tales from Earthsea – Cinema 1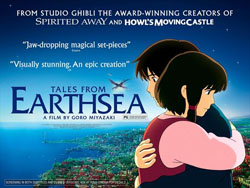 Japan/2006/115mins/PG
Dir: Gorō Miyazaki.
The directorial debut of Goro Miyazaki (Son of Hayao, co founder of Studio Ghibli). This epic tale of good versus evil features dragons, witches, adventure and excellent animation as we follow the story of Prince Arren as he runs from his kingdom only to encounter the ambitious wizard Ged.
---
17:00 Raffle Prize Draw
Make sure you get your tickets in advance to be in with a chance of winning some great prizes. You may want to check out the raffle page to see what's on offer.
---
18:00 Redline (Welsh Premiere!) – Cinema 2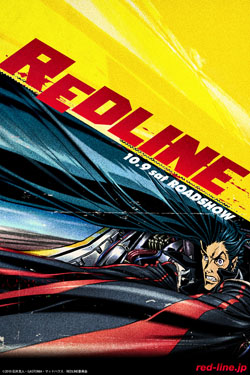 Japan/2010/100mins/15
Dir: Takeshi Koike
An action drama centred on a deadly racing tournament held every five years and the reckless dare-devil driver who wants to win it.
---
Also available at our Japanese Marketplace
Super Tomato
Cardiff based specialist retailer of retro videogames, manga,
comicbooks, and toys – both from the UK and imported directly from
Japan.
Yakiniku
Food shop from local Korean & Japanese restaurant The Seoul House.
The Comic Man
Selling a selection of manga and anime comics and magazines at very reasonable prices.
All Born Thieves
Swansea based artist collective selling prints and drawing cool stuff!
Tickets will be available for our Raffle at just 50p each! Lots of great prizes on offer so be sure to get your tickets during the day, ready for the prize draw at 5pm.
---