Below are some of the prizes on offer as part of our 2011 raffle. To be in with a chance of winning, be sure to buy your raffle tickets when they become available nearer the festival date.
StopMate Motion Animation Armature
Courtesy of Tetsu's Armature
The StopMate SM-005 is ball & socket armature kit which can be assembled to create the internal skeleton for your humanoid puppets. Designed by Tetsu, a skilled Japanese machinist, they are also the main stop motion armatures used in Tokyos University of the Arts animation program. The armature moves really smoothly and is very strong, making it ideal for professional animation projects. Sold worldwide by Stop Motion Store.
---
Animation Software: Stop Motion Pro
Courtesy of Stopmotion Pro
Stop Motion Pro V7 has been developed in consultation with Aardman Animations (the makers of Wallace and Gromit). The software offers students, animators and animation producers the most comprehensive and easy to use toolset yet. Stop Motion Pro requires a video camera, webcam or digital stills camera and is compatible with Win XP, Vista and Windows 7. It can also be used on Apple Macs using either Boot Camp or Parallels.
---
Basics Animation: Stop-Motion
Courtesy of Barry Purves
Signed copy of the book by renowned animator Barry Purves.
Basics Animation: Stop-motion teaches the skills required to develop as a creative stop-motion animator or articulated puppet maker. It explores how all the elements of film-making camera work, design, colour, lighting, editing, music and storytelling come together in this unique art form. Students will learn to use and exploit the particular types of movement, characters and stories that characterise stop-motion. The book is packed with tips and suggestions to help you get the most out of your own stopmotion films, accompanied by full-colour illustrations and case studies demonstrating how film-making masters through the years have used it in feature films,short films and TV series. Basics Animation: Stop-motion also examines the evolution of stopmotion, from its almost accidental beginnings to a much-loved form of storytelling in its own right one that continues to push boundaries after 110 years.
---
Kimono – 3/4 Length Black Polyester Cherry Blossom
Courtesy of The Japanese Shop
This Black Polyester Cherry Blossom Kimono is made from lovely soft printed polyester, which feels very 'silk-like' and comes with a matching 4cm wide belt which can be loosely tied off at the waist. Our collection of beautiful authentic Japanese kimono have been designed and made in Kyoto, Japan and are ideal robes for use in the home or on holiday. – a very special gift!
PS: In Japan you would always wear your Kimono left over right!
---
Anime DVDs
---
Courtesy of MVM Entertainment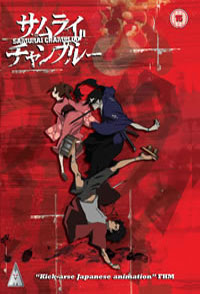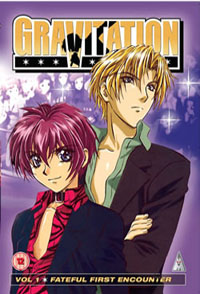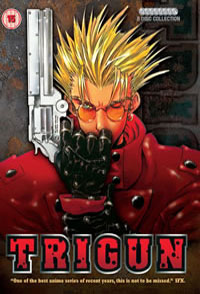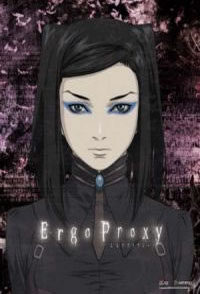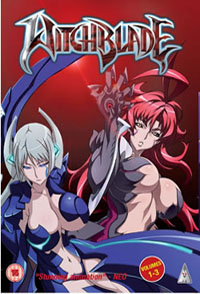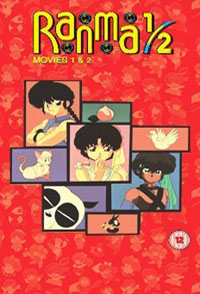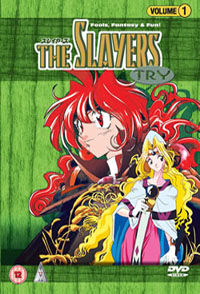 ---
Igam Ogam – Wakey Shakey! DVD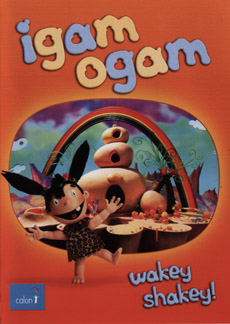 Courtesy of Calon TV
Have fun watching 8 full Episodes of the fun loving cave girl Igam Ogam !
---
Sali Mali Doll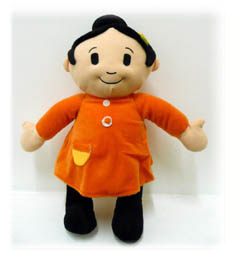 Courtesy of Calon TV.
A pretty Sali Mali doll, the famous character from the Welsh TV series.
---
Large Amigurumi Dragon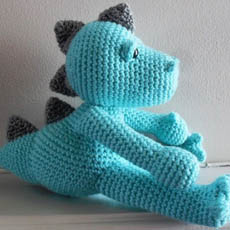 Courtesy of Greenpixey.
Go on get yourself a dragon, everyone needs a dragon in their life, right 🙂 This turquoise/gray dragon is approx 8in," (21cm) tall and 10″ (26cm) long. He is made from chunky acrylic yarn and stuffed with polyfibre filling.
---
Igam Ogam Book 1 – Where's My Doggie?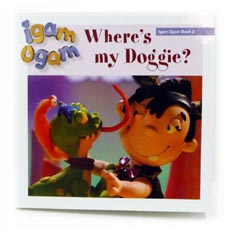 Courtesy of Calon TV.
From the famous Children's TV series Igam Ogam, these books are usually only available directly from the Calon website.
---
Igam Ogam Book 2 – I'm Not Igam Ogam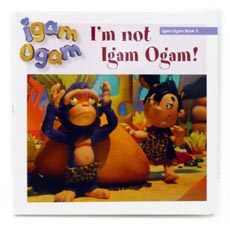 Courtesy of Calon TV.
From their famous Children's TV series Igam Ogam, these books are usually only available directly from the Calon website.
---
Gift Vouchers
Courtesy of Seoul House Restaurant.
Treat yourself to some excellent cuisine at the renowned Japanese and Korean restaurant on the east side of Cardiff. We have five gift vouchers to give away, each worth £10!
---
Bento Boxes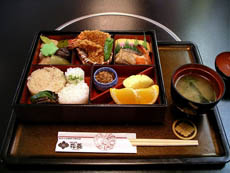 Image licensed under the Creative Commons
Attribution 2.0 Generic license
Courtesy of Super Tomato.
Our friends over at Otakuzoku have offered some nice large Bento Boxes as prizes for this year's raffle. A Bento Box is used for serving food, with individual compartments for keeping food separated whilst being carried. It is commonly used in Japanese cuisine. Unfortunately we do not have a photo of this prize yet, so the image shown is just for reference.
---
Arts & Crafts
---
Origami Craft Sets
Courtesy of Toyo.
Great fun to be had building your very own origami creations, with full instructions on each and every fold required to make some truly amazing designs out of plain paper. These sets feature sweets such as birthday cake, boats and cars, and Rilakkuma bento box.
---
Painting Set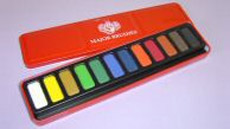 Courtesy of: Major Brushes.
This painting set comes complete with paints, brushes and canvas.
---
Clothing
---
Hand Knitted Gloves
Courtesy of Euro Japan Trading Co.
Beautifully hand knitted and perfect for keeping your hands warm this winter.
---
Artists
---
Handmade Badges
Courtesy of Saemi Takahashi.
Beautifully handmade, these badges are adorned with a cute Japanese girl's face.
---
Postcards
Courtesy of Saemi Takahashi.
---
Book of 30 Postcards
Courtesy of Chie Arai, Japanese animator.
---
Miniature Kotatsu
These are models from Japan
Courtesy of Re-ment
---