Summary Kotatsu Festival Cardiff 2022
---
Sat 1st Oct
---
---
Living in a World Without Magic (Short) (advPG)
+ Fortune Favours Lady Nikuko (PG)
---
---
Pompo the Cinephile (12A)
---
Reception in Cinema Foyer
---
Sun 2nd Oct
---
Dragon Ball Super: Super Hero (12A)
---
Goodbye, Don Glees! (12A TBC)
---
---
---
Aftershow Party in Cinema Foyer
---
---
Unless otherwise stated, all films are in Japanese with English subtitles.
For ticket information please contact
Chapter Box Office on +44(0)29 2030 4400
---
Saturday 1st October 2022
---
11:30 Inu-OH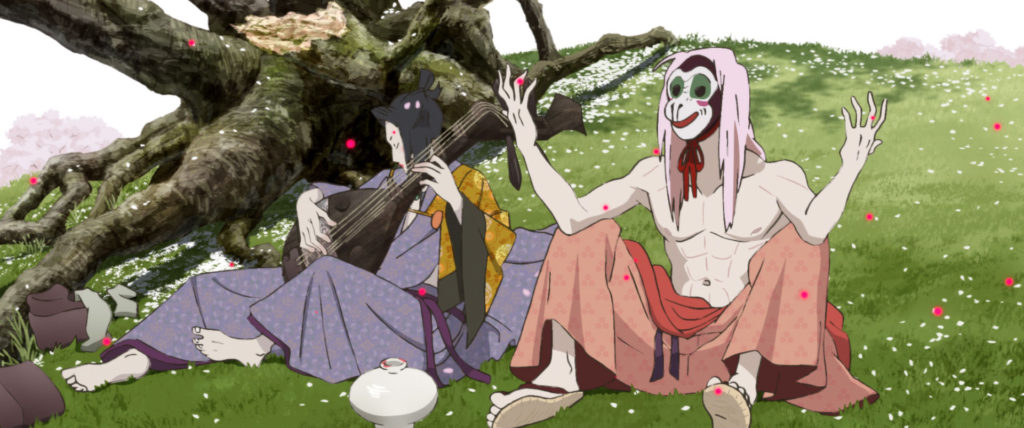 A rock opera about a 14th-century superstar whose dance moves take Japan by storm. Born to an esteemed family, Inu-oh is afflicted with an ancient curse that has left him on the margins of society. When he meets the blind musician Tomona, a young biwa priest haunted by his past, Inu-oh discovers a captivating ability to dance. The pair quickly become business partners and inseparable friends as crowds flock to their electric, larger-than-life concerts. But when those in power threaten to break up the band, Inu-oh and Tomona must dance and sing to uncover the truth behind their creative gifts. A bombastic vision from visionary director Masaaki Yuasa, hailed as "one of the most creatively unbridled minds in all of modern animation".
Japan | 2021 | 98' | 15 | Masaaki Yuasa | Japanese with English subtitles | F-Rated | Trailer
---
13:40 Living in a World Without Magic (Short) + Fortune Favours Lady Nikuko

Living in a World Without Magic
In this music video by philo we find a story that connects the present with a world that certainly existed, a world with witches and magic. This is her university graduation work, created to show on YouTube as the first creation of creator team Euluca Lab. Includes trailer and full animation.
Japan | 2022 | 7' | advPG | Akiwashi | F-Rated
Fortune Favours Lady Nikuko
Brash single mother Nikuko is well-known for her bold spirit, much to the embarrassment of Kikuko, her pensive yet imaginative daughter. In contrast to her mother, Kikuko wants nothing more than to fit in as she navigates the everyday social dramas of middle school. Life in the harbour is peaceful until a shocking revelation from the past threatens to uproot the pair's tender relationship.
Japan | 2021 | 97' | PG | Ayumu Watanabe | Japanese with English subtitles | F-Rated | Trailer
---
16:00 Eternal 831
In the present day, the world is in turmoil due to an unprecedented disaster. A young man living in Tokyo, Suzushiro, has a secret he cannot tell anyone. That secret is that he can stop the time around him and one day, he meets a girl named Nazuna who has the same power. When he learns that she is being used in a crime, he impulsively reaches out to help her.
Japan | 2021 | 105' | TBC | Kenji Kamiyama | Japanese with English subtitles | Trailer
18:00 Pompo the Cinephile
Pompo is a talented and gutsy producer in Nyallywood, the movie-making capital of the world. One day she tells her apprehensive assistant Gene that he will direct her next script: a delicate drama about a tormented artistic genius, starring the legendary brooding actor Martin Braddock, and a young actress seeking her first break. But when the production heads towards chaos, can Gene rise to Pompo's challenge, and succeed as a first-time director?
Japan | 2021 | 94' | 12A | Takayuki Hirao | Japanese with English subtitles | Trailer
---
19:45 Reception in Foyer
---
Sunday 2nd October 2022
---
11.30 Dragon Ball Super: Super Hero
Namekian Piccolo is hanging out on Earth helping Gohan train his daughter Pan in the fine art of power ups and warcraft, but the school is interrupted by the arrival of an android warriors Gamma 1 and Gamma 2 sent by the Red Ribbon Army. Taking a new approach to Dragon Ball, this is a digitally animated update with fresh villains and a focus on the Goku's legacy.
Japan | 2022 | 100' | 12A | Tetsuro Kodama | Japanese with English subtitles | Trailer
---
14:00 Goodbye, Don Glees!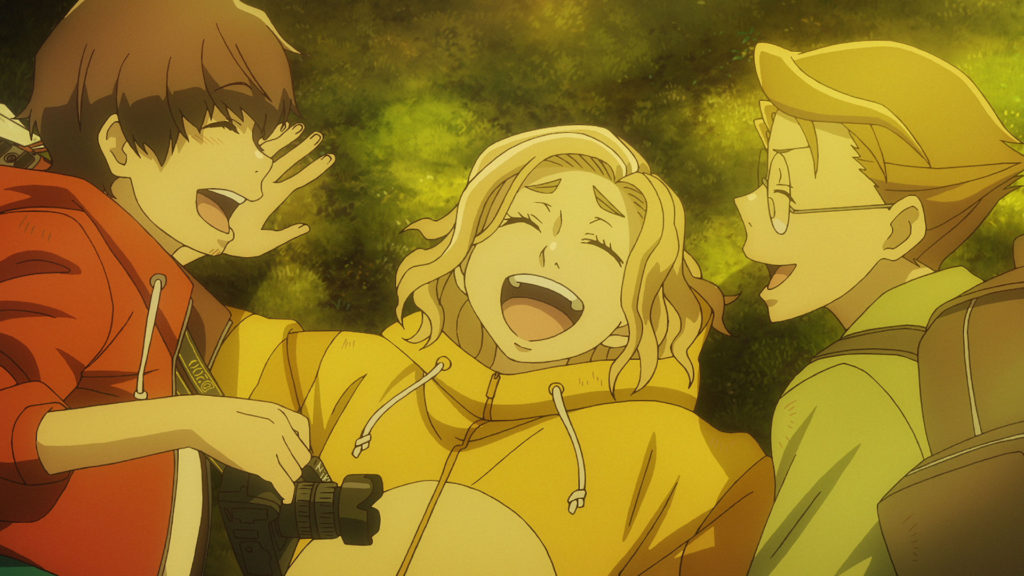 Teen misfits Roma, Toto, and Drop call themselves the "Don Glees," an informal name for their backyard adventures. One day, when the trio gets blamed for a nearby forest fire, they set off into the woods to prove their innocence. As disaster strikes their expedition, tensions flare between the friends as they realise that growing up has taken them on wildly different paths in life.
Director Atsuko Ishizuka follows up her critically acclaimed series A Place Further Than the Universe
with her first original feature film. With luminescent animation and lush backdrops, Goodbye, Don Glees! is a tender coming-of-age story about the fearlessness of being young and the bittersweet journey of self-discovery.
Japan | 2022 | 95' | 12A TBC | Atsuko Ishizuka | Japanese with English subtitles | F-Rated | Trailer
---
16:15 Raffle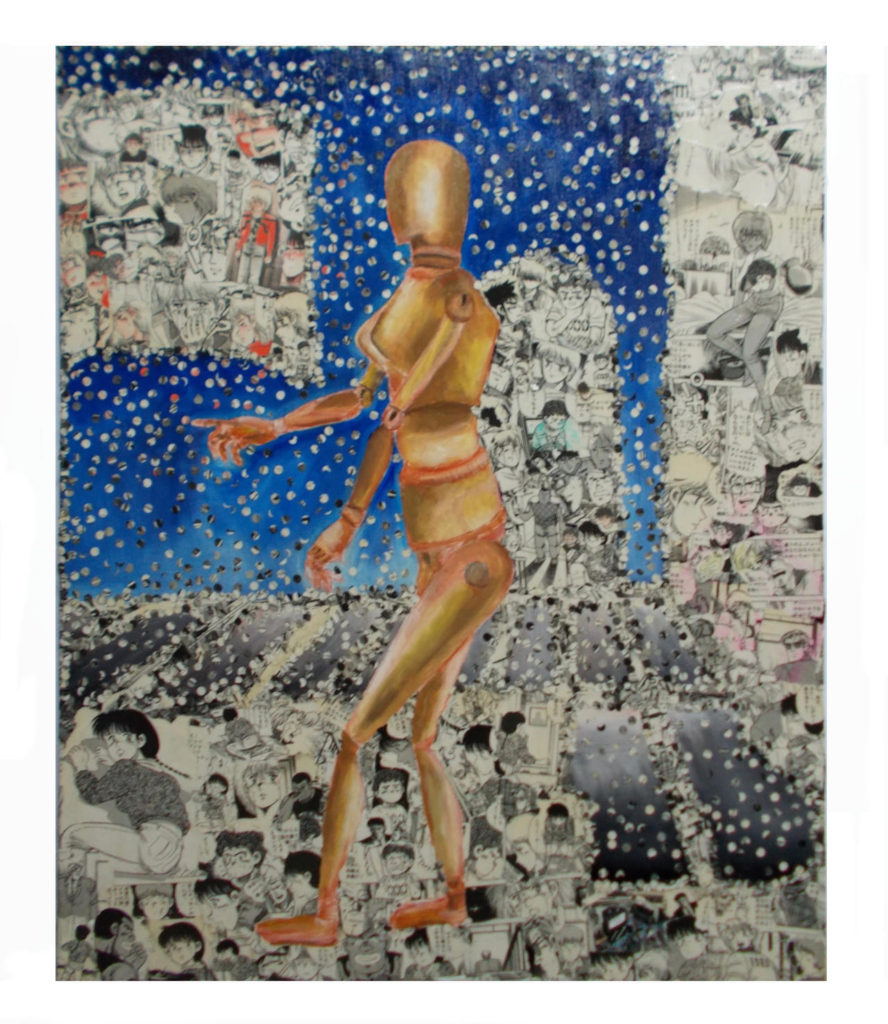 Tickets for this year's raffle will be available at the festival, from the Kotatsu stand.
Tickets are 50p each.
Full details of the raflle prizes can be found on our raffle page
---
17:00 Over the Sky
Mio has long had feelings for her childhood friend Shin, but has never acted on them. One day, after a silly fight she goes to make peace and is involved in a traffic accident. When she awakes she is in a mysterious and unfamiliar world.
Japan | 2020 | 95' | PG | Yoshinobu Sena | Japanese with English subtitles | Trailer
---
18:45 Aftershow Party in Foyer
---
Also available in our Marketplace – open all day (11am – 5pm)
---
Kotatsu Festival Stand
A selection of Japan/Anime/Manga related goods. All money raised on this stand will be used to help fund future Kotatsu Festival events. To reduce the use of plastic bags, please bring your own bags if possible.
Manga Kissa (Manga Café)
New this year, why not settle down in our comic corner and read some of your favourite manga or general Japan-related books or magazines. If you have any spare reading material, please consider bringing them along and donating them to our reading area for others to enjoy.
The majority of reading materials are kindly donated by Andrew Offiler from Calon. Thank you Andrew!
Please don't take them home, so others can enjoy!
Wazakka
Hand made bags, small pouches, Japan-themed items.
Japan-bits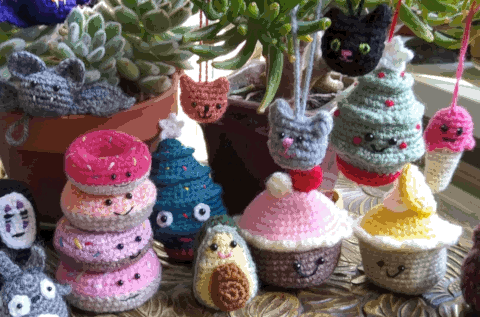 Selection of cute amigurumi – hand made characters, japan-themed items, japan-themed cards.
---
2022 Kotatsu Film Critic's Award for All Venues
The 2022 Kotatsu films will be judged by a panel of three critics from around the world.
Jon Rennie
Jury President
Jon Rennie is Managing Director of Cloth Cat, a fully integrated animation and games production company specialising in 2D and 3D character animation, as well as apps and games for all ages. They are the largest animation production company in Wales, working with clients all over the world. Their work can be seen on CBeebies, Disney, Cartoon Network, Netflix, S4C, CCTV, ABC Australia and many more channels worldwide, including the Emmy nominated "Luo Bao Bei", "Shane the Chef", "The Rubbish World of Dave Spud", "Olobob Top", "Ethel & Ernest", "Boj", "Grandpa in my Pocket" and Disney's "Tales of Friendship with Winnie the Pooh".
Evgenia Golubeva
Evgenia Golubeva is an award winning director and screenwriter. Her clients include Disney, Nick Jr, Sky Kids, BBC and YouTube Originals. She writes, directs and develops content for children across different platforms. She's written and directed a number of award winning short films which have been screened internationally at film festivals. Among her awards are the UNICEF Award at Cartoons on the Bay, the Audience Award at IndieJunior Allianz and the Czech TV Award at Zlin Festival. She also develops her own concepts for TV shows. "The Saskatoons" is in development with Sardinha Em Lata (Portugal). "The Question Club" is in production with Riki Group. Recently she directed 15 episodes of kids TV show "Millie and Lou" for Blue Zoo and YouTube Originals.
Cathy Munro Hotes
Cathy Munroe Hotes has a PhD in Film and Visual Culture from the University of Exeter. She is the author of the website Nishikata Film Review. Since 2011, she has curated the short animation programme at the Nippon Connection Film Festival in Frankfurt am Main, Germany. She lectures on animation, national cinemas, literary studies, multiculturalism, and SDG cultural heritage at Keio University SFC and Hosei University.
---