Summary Kotatsu Festival Cardiff 2023
Due to unforeseen circumstances with our distributors, we can no longer screen Oblivion Island and Break of Dawn this year. Apologies for any inconvenience caused.
---
Sat 30th Sep
---
---
The First Slam Dunk (12A)
---
Jero11 Live Music Performance
Miss Hokusai (12A)
---
Macross Plus Movie Edition (12A TBC)
---
Sun 1st Oct
---
---
Liz and the Blue Bird (U)
---
Nico/Agony (Short) (12A)
Blue Thermal (12A)
---
---
---
EVANGELION:3.0+1.01 THRICE UPON A TIME (15)
---
---
Unless otherwise stated, all films are in Japanese with English subtitles.
For ticket information please contact
Chapter Box Office on +44(0)29 2030 4400
---
Saturday 30th September 2023
---
11:30 Chieri and Cherry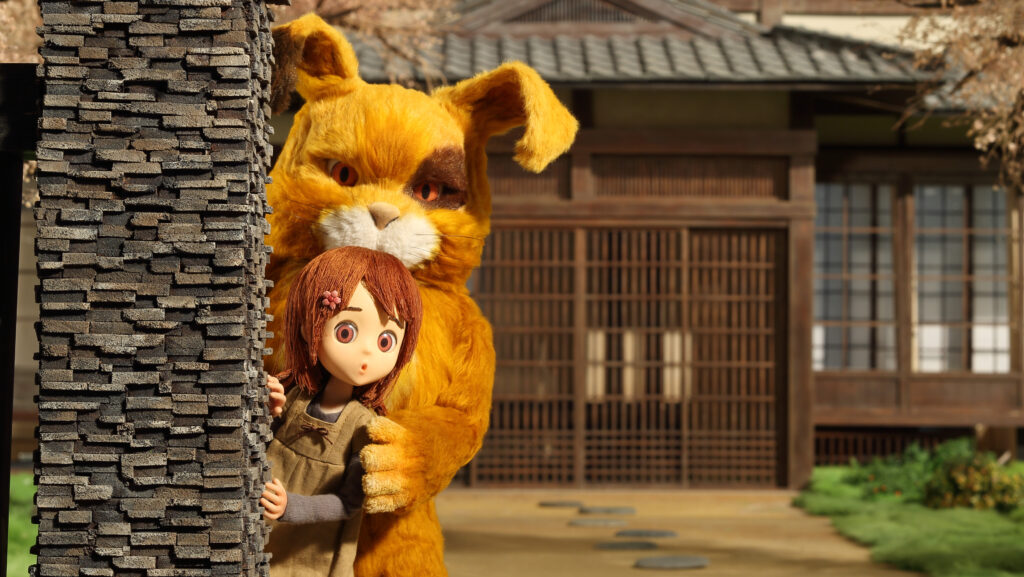 The only friend Chieri has is a stuffed animal Cherry; it talks and plays with Chieri, and helps her get through life in place of her late father. When she visits her grandmother's house for her father's memorial, they find a stray dog giving birth to puppies, but a mean crow and strange monster come trying to get the baby dogs. Can Chieri and Cherry save their lives?
Japan | 2016 | 54' | U | Makoto Nakamura | Japanese with English subtitles | F-Rated | Trailer
---
13:00 The First Slam Dunk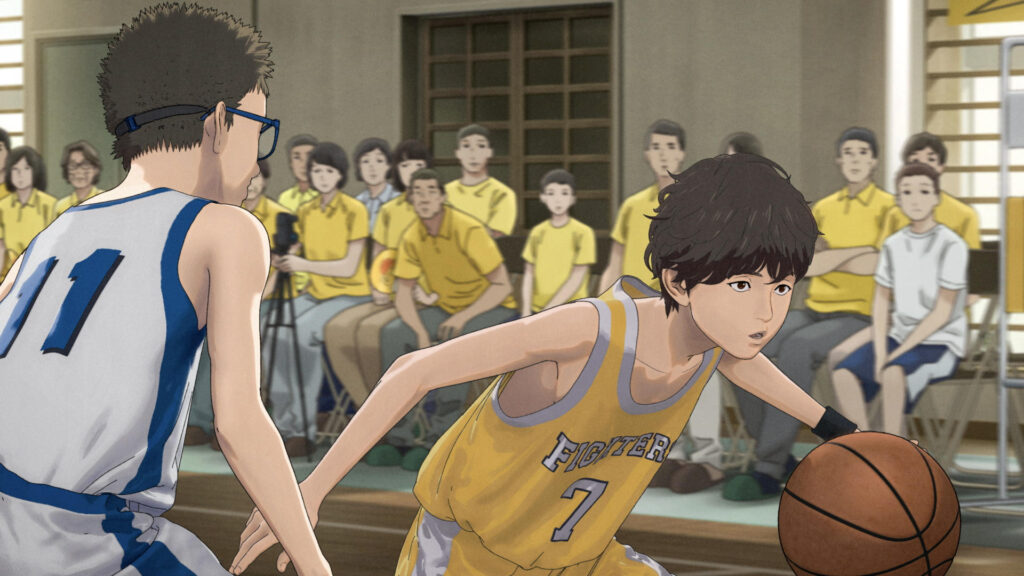 The film follows Ryota Miyagi, the point guard of Shohoku high-school's basketball team. He had a brother, Sota, who was three years older than him, and who inspired his love for basketball. Ryota and his teammates challenge the inter-high basketball champions, the Sannoh school.
Japan | 2022 | 124' | 12A | Takehiko Inoue | Japanese with English subtitles | Trailer
---
17:00 Jero11 Live Shamisen Performance + Miss Hokusai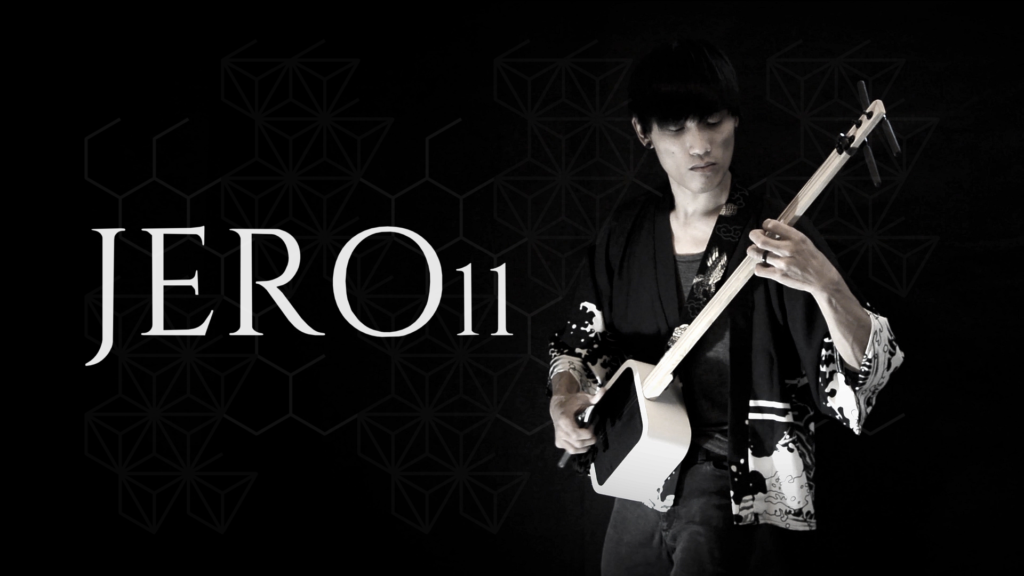 JERO11
JERO11 is a guitarist and shamisen player who composes instrumental rock inspired by traditional Japanese instrumentation. JERO11 produces original music and arranges rock covers of Anime, VOCALOID, video game and shamisen music. In this session he will perform traditional shamisen pieces with a modern twist using his homemade electric box-shamisen.
Miss Hokusai
Set in 1814 Edo (Tokyo), an accomplished artist, Katsushika Hokusai, works tirelessly in his house-atelier. Decades later his work would come to mesmerise Van Gogh, Monet, Klimt and Debussy. His daughter who often painted for him remained uncredited. O-Ei, is a free-spirited woman overshadowed by her father. Her art is so powerful that it leads her to trouble.
Japan | 2015 | 90' | 12A | Keiichi Hara | Japanese with English subtitles | F-Rated | Trailer
19:30 Macross Plus Movie Edition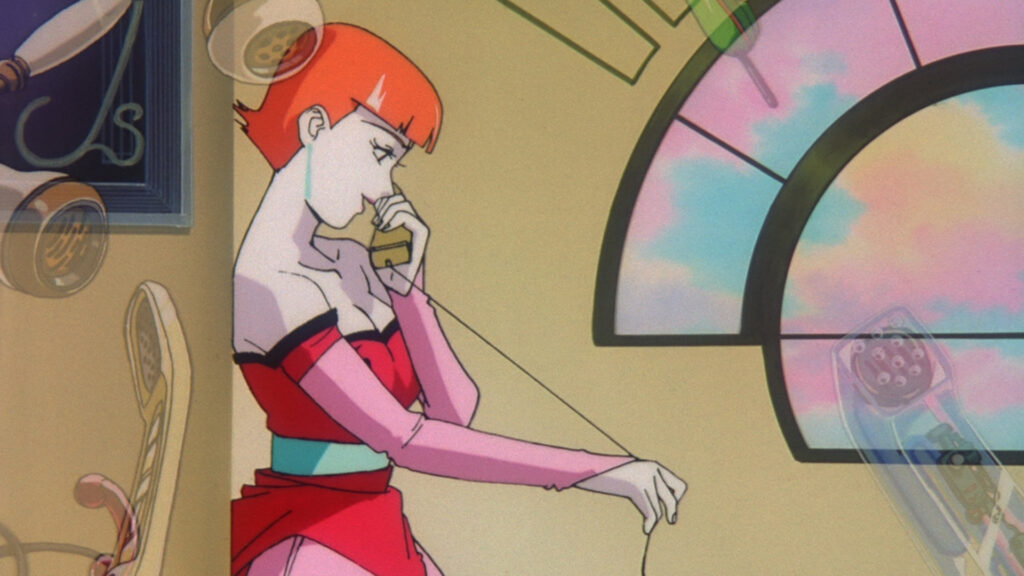 The year is 2040 and the galaxy is flourishing with several colonies and advanced technology. AI is near perfection and the current top idol is the near-completed Virturoid Idol Sharon Apple. All that is missing are her actual feelings, which instead are supplied by Myung Fang Lone. Sharon's debut concert is on planet Eden, where at the same time, fighter pilots Isamu Dyson and Guld Bowman battle over air superiority for the "Supernova Project." Isamu, Guld and Myung were once childhood friends, but after an accident seven years ago, they went their own separate ways.
With Myung back in the picture, the old disputes are once again awakened. And when an unstable and illegal AI technique is installed in Sharon, the situation is worsened.
Japan | 1995 | 120' | 12A (TBC) | Kawamori Shoji | Japanese with English subtitles | F-Rated
---
Sunday 1st October 2023
---
11:30 Patema Inverted
A young girl, from a civilization that resides in deep underground tunnels, finds herself trapped in an inverted world and teams up with a resident to escape and return home.
Japan | 2013 | 99' | PG | Yasuhiro Yoshiura | Japanese with English subtitles | Trailer
---
14:00 Liz and the Blue Bird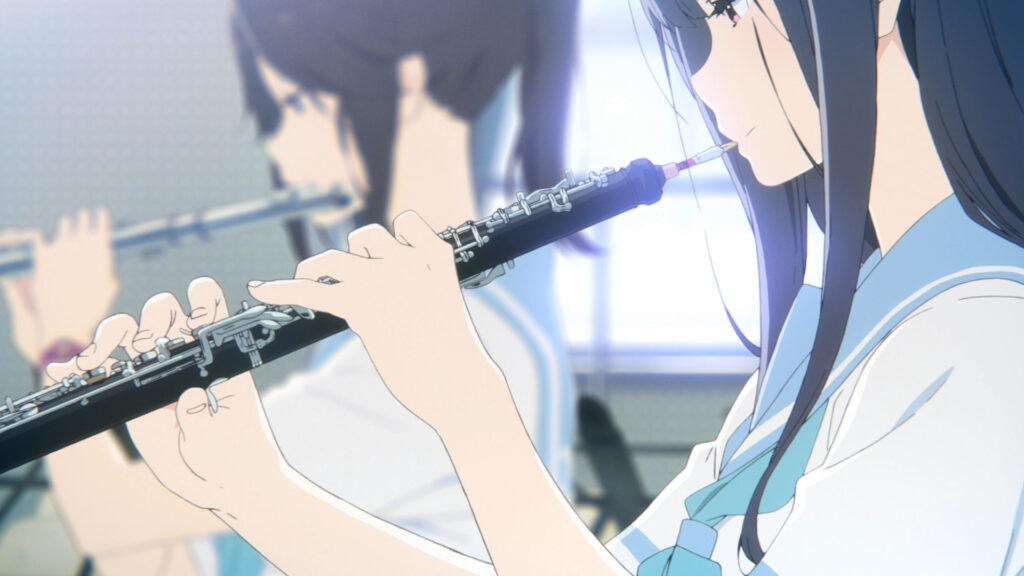 Students and best friends Mizore and Nozomi practice a complex duet, "Liz and the Blue Bird", for oboe and flute. With graduation looming and the duet proving difficult, their friendship begins to buckle under the pressure. Interspersed is the fantasy storybook tale of Liz, contrasted with the crisp realism of the school, which weave with stirring music to tell a touching coming-of-age story.
Japan | 2018 | 91' | U | Naoko Yamada | Japanese with English subtitles | F-Rated | Trailer
---
16:00 Nico/Agony (Short) + Blue Thermal
Nico/Agony
Nico is a housewife living in Tokyo with her husband Makoto, a musician from the underground music noise scene. After Makoto's band breaks up, he becomes far too busy working at his new job and rarely gets home. Nico struggles to raise their child alone. She questions her situation, then a person appears in front of her.
Japan | 2023 | 10' | 12A | Director: Umoto Yuuji | Animation Director: Yuka Akabane | F-Rated | Japanese with English subtitles
Blue Thermal
Looking for a fresh start after a romantic disaster Tamaki plans to leave behind her enthusiasm for volleyball to find a new pursuit. A freak accident leads her in an entirely new direction; the fascinating and thrilling world of gliders. Despite initial reluctance, she is about to see the world from an entirely different perspective.
Japan | 2022 | 103' | 12A | Masaki Tachibana | Japanese with English subtitles | F-Rated | Trailer
---
18:00 Raffle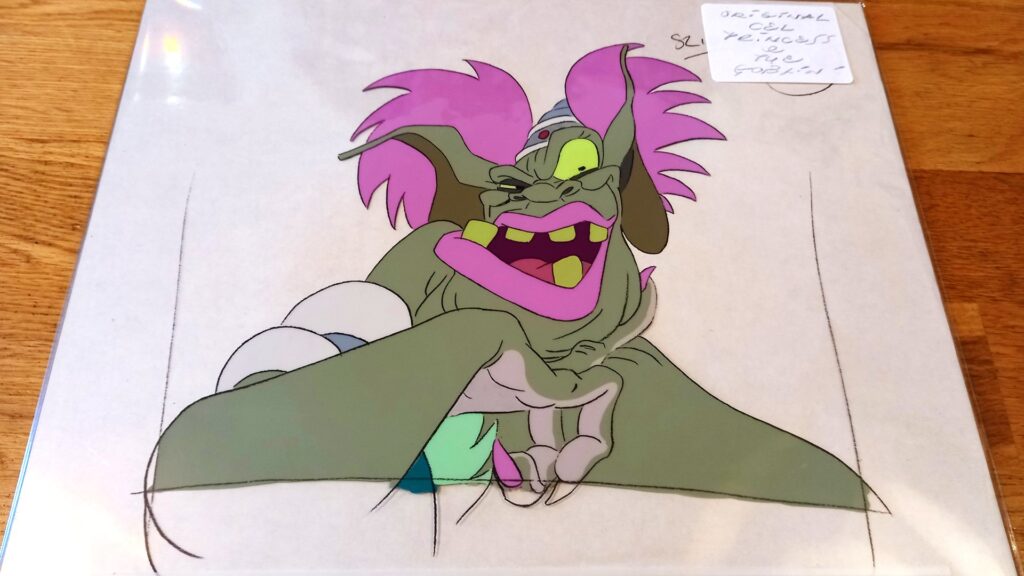 Tickets for this year's raffle will be available at the festival, from the Kotatsu stand.
Tickets are 50p each.
Full details of the prizes can be found on our raffle page
---
18:30 Reception in Foyer
---
19:30 EVANGELION:3.0+1.01 THRICE UPON A TIME
Shinji Ikari is still adrift after losing his will to live, but the place he arrives at teaches him what it means to hope. Finally, the Instrumentality Project is set in motion and he will make one last gruelling stand to prevent the Final Impact.
Japan | 2021 | 155' | 15 | Mahiro Maeda, Katsuichi Nakayama, Kazuya Tsurumaki | Japanese with English subtitles | Trailer
As a special cinema exclusive, attendees to all screenings of EVANGELION:3.0+1.01 THRICE UPON A TIME will receive an exclusive Ayanami Rei / Shikinami Asuka Langley reversible A4 mini-poster. Subject to availability.
---
Also available in our Marketplace – open all day (11am – 5pm)
---
Kotatsu Festival Stand
A selection of Japan/Anime/Manga related goods. All money raised on this stand will be used to help fund future Kotatsu Festival events. To reduce the use of plastic bags, please bring your own bags if possible.
Manga Kissa (Manga Café)
Why not settle down in our comic corner and read some of your favourite manga or general Japan-related books or magazines. If you have any spare reading material, please consider bringing them along and donating them to our reading area for others to enjoy.
The majority of reading materials have been kindly donated by Andrew Offiler from Calon. Thank you Andrew!
Please don't take them home, so others can enjoy!
Wazakka
Hand made bags, small pouches, Japan-themed items.
Japan-bits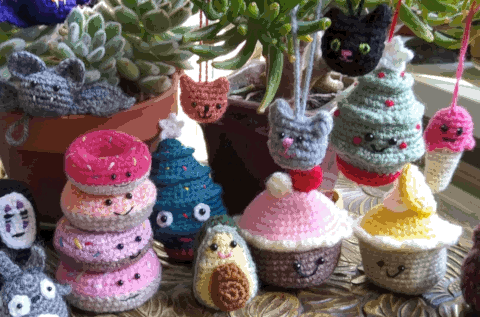 Selection of cute amigurumi – hand made characters, and Japan-themed items.
Jero11 (Saturday only)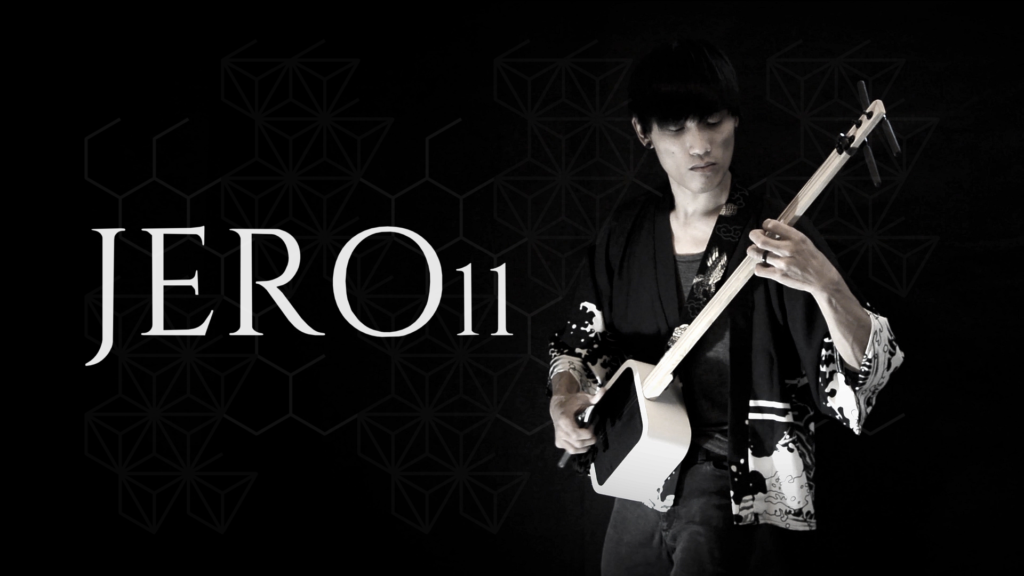 JERO11 is a guitarist and shamisen player who composes instrumental rock inspired by traditional Japanese instrumentation. He will be selling official JERO11 merchandise including T-shirts, CD's, plectrums and more! You'll get a chance to see his homemade electric box-shamisen up close and also pick his brains on Japanese music!
---
2023 Kotatsu Film Critics' Award
The 2023 Kotatsu films will be judged by a panel of three critics.
Andrew Offiler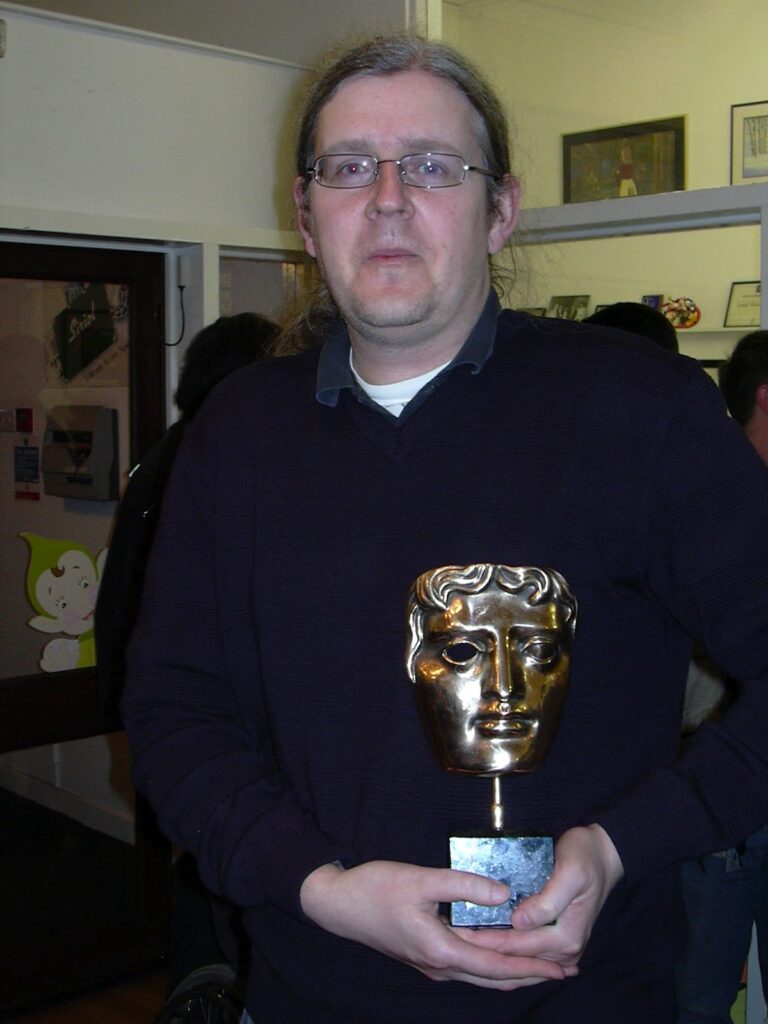 Andrew is a script-editor and writer who has worked on both international animated series and feature films including: Asterix in America, Fireman Sam, Hilltop Hospital and Hana's Helpline. He also created 'Igam Ogam' for S4C/Channel Five.
Robert Brown
Robert is an Award Winning Freelance 2D Animator / Director / Illustrator / Author with over 30 years experience in traditional hand-drawn animation and digital using Adobe CC Animate and TvPaint. He has animated on the legendary Chuck Jones Emmy Award Winning film 'Peter and the Wolf', as well as animating on European Feature Films and Children's TV series shown on BBC, ITV, Channel 4 / S4C, Channel 5. He has also animated on a music video for Sir Tom Jones! As well as his professional work he also makes his own personal short films, which have WON 13 AWARDS and have been screened at film festivals all over the world. In 2018 he wrote and Illustrated his first children's book 'Hafwen and the Egg' and his new book 'Hafwen and her Butterfly' is out now. He is based in Caerphilly, Wales, UK.
Nia Edwards-Behi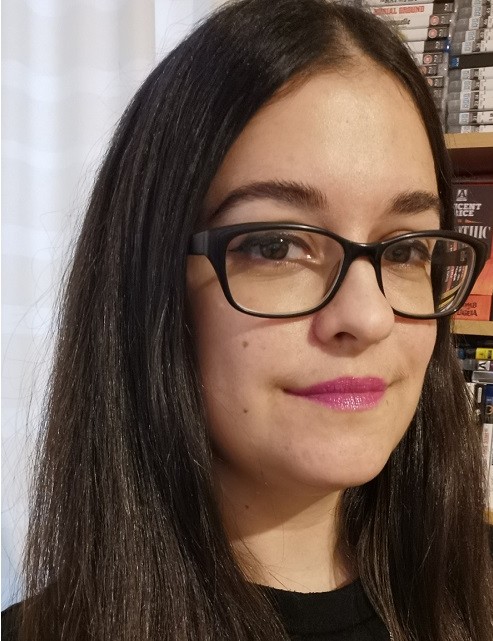 Nia has been immersed in Welsh film culture for over 15 years, and has experience in, and passion for, the arts and media more broadly. Nia has a doctorate from Aberystwyth University, and worked at Aberystwyth Arts Centre for a decade, and worked for a period at S4C before joining the Screen and Sound Archive of the National Library of Wales in 2023.
Nia is co-director of the Abertoir Horror Festival, programmer for the Wales One World Film Festival and contributes regularly to events and publications on film. She is a Theatr Genedlaethol board member and part of Film Hub Wales' advisory group.Throughout her career Nia has specialized in issues of representation, inclusion and access.
---